No matter if you're a businessman or a barista, there are types of shirts that every man should have in his wardrobe. From Oxford button downs to casual chambray, some styles are made for specific events and seasons and can be worn in almost any way. If you need some help deciding which type of shirt to buy, keep reading as we have done the hard work for you.
1. Oxford Button-Down Shirt
Created by John Brooks in 1896, the Oxford button-down was an instant classic. Characterised by the thicker fabric and button-down collar, this shirt is a casual take on the traditional dress style. It's perfect for many events, whether it be at a wedding or the office. Opt for lighter colours for a professional setting and darker shades for a casual event.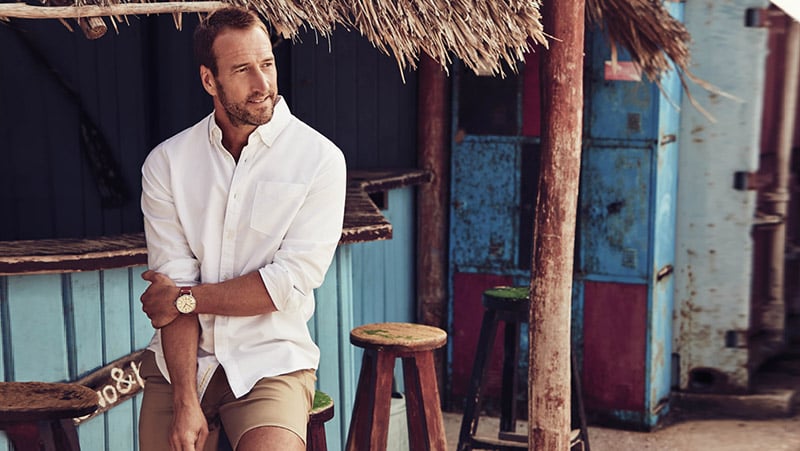 2. Dress Shirt
Elegant and simplistic, the dress shirt is exactly what you need when you're aiming to impress. It is typically thicker than a regular shirt, with a pointed, wing or cutaway collar and double cuffs. The dress shirt looks best with a tuxedo or three-piece suit, complete with a bow tie and cufflinks. It is often seen at black or white tie events or on James Bond himself.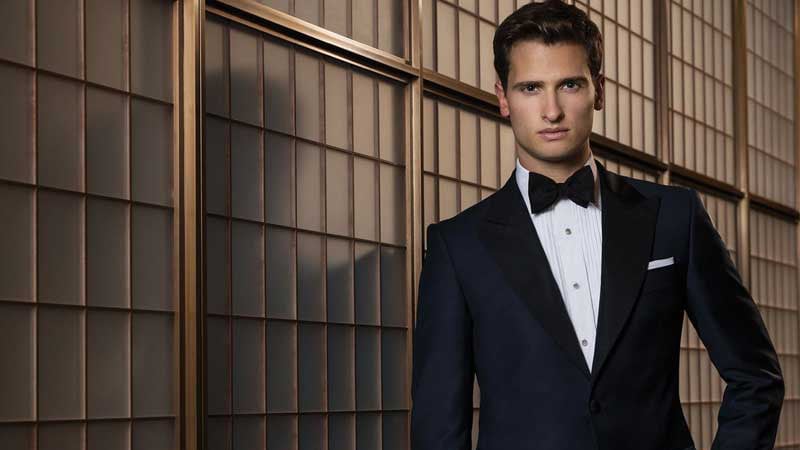 3. Cuban Collar Shirt
Get out your finest cigars and soak up the sun in a Cuban collar shirt. With short sleeves and an open collar, these shirts are an essential summer staple that makes you look and feel cool. Don't be fooled, this shirt doesn't have to make you appear like you're on holiday with the kids; you can look cool as a cucumber with the right styling. With an array of colours and designs to choose from, you can keep it casual or beachy keen, no matter what your mood is. It is best for laid back events such as a festival or an afternoon at the pub; show a bit of chest and look slick all at once.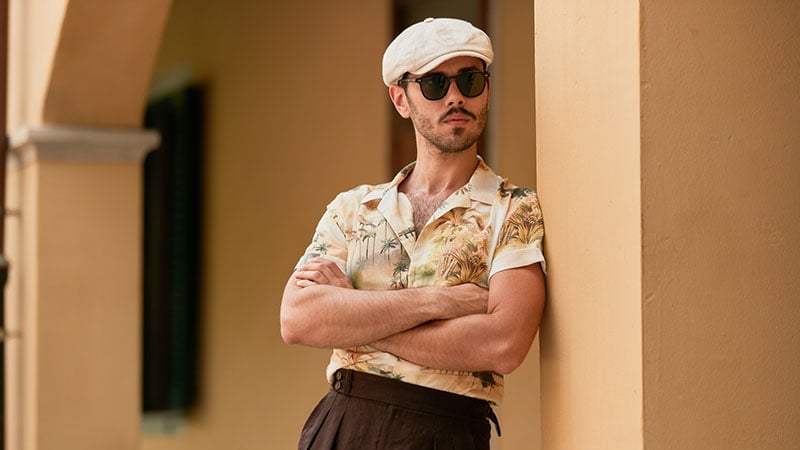 4. Overshirt
For the in-between seasons where it's too cold for a T-shirt alone but too warm for a coat, the overshirt comes into play. It is versatile and typically worn over the top of another shirt, whether it be a T-shirt or a button down. The beauty of the overshirt is its simplicity; opt for a plain T-shirt underneath paired with a block-coloured overshirt. Blues and grey are great for a night out, whereas neutral shades are best suited for day time activities.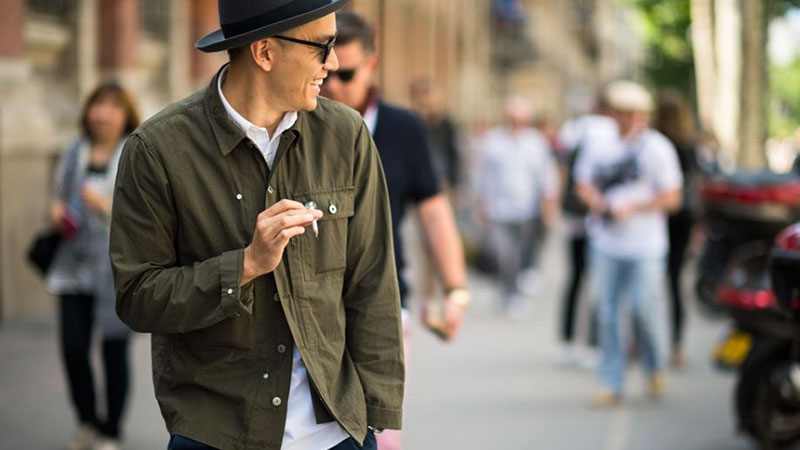 5. Flannel Shirt
Stay warm and stylish with a flannel shirt. Often seen on those who live in cold climates, the flannel shirt is made of a thick, soft fabric and traditionally comes in a checked pattern. For those days where you need to keep warm, flannel is your best choice. Pair it with a T-shirt and jeans, and you'll be the coolest guy in the room.